May turned out to be a joyful spring as we welcome many visitors from all around the world to celebrate special occasions such as May fest and commemoration of ATATÜRK and Youth and Sports Day.
So many activities took place at Limak Lara as the weather conditions got warmer in the pool and Mediterranean sea like pool parties, foam party, etc. All outdoor facilities are at your service to be tasted.
Now comes the best part: Limak Lara Reviews. (You can check out other Limak Hotels reviews here.)
Let us share with you some of the reviews from Limak Lara guests for May 2019.
Limak Lara Reviews From Our Guests – May 2019

1- Stunning Resort, Fabulous Animations Team, Amazing Holiday!!!
Limak Lara resort is absolutely stunning -fab facilities, really great selection of food (lots of different nationalities catered for). Our rooms were STUNNING – set on 2/3 levels with 2 double beds and a single, 2 bathrooms…plus a JACUZZI in each room 🙂
But what really made our holiday extra special was the Animations Team! Most of our group have visited many hotels in the region, but NONE can top this team, they really are the best. Full of energy, always smiling and laughing, and excellent at getting people engaged in the events… We especially LOVED the color foam party….but also the Baywatch beach party, retro party, killer darts, etc., etc.
Extra special thanks must go to ONUR and VULCAN for treating us like royalty and making our holiday one of the best ever.
Top top quality hotel, suggest going the same time of year we did to get a good deal…School summer holidays will probably be costly for this luxury!
Oh, and DEFINITELY hire a cabana (pavilion) for the day – UNBELIEVABLE!
Can't recommend this place highly enough!
Nikki R. | Holiday with Friends | Banbury, United Kingdom | Limak Lara Reviews

2- Our Turkish Delight!
Having arrived back from Limak Lara last night, we haven't stopped talking about this lovely resort and everything that came with it!
The restaurant staff, especially Halil, Fidan, and Bedran, took care of us and the children's needs.
Merlin, Rayan, Volcan, the kids club ladies and all the rest of the entertainment team were great with varied activities for all.
Food and drink were plentiful throughout the day, try and make a reservation and check out Revan for a proper Turkish dinner -amazing!
Thank you for making our first family holiday a great one.
We'll definitely be returning back soon!
Natalie H. | Family Holiday | Banbury, United Kingdom | Limak Lara Reviews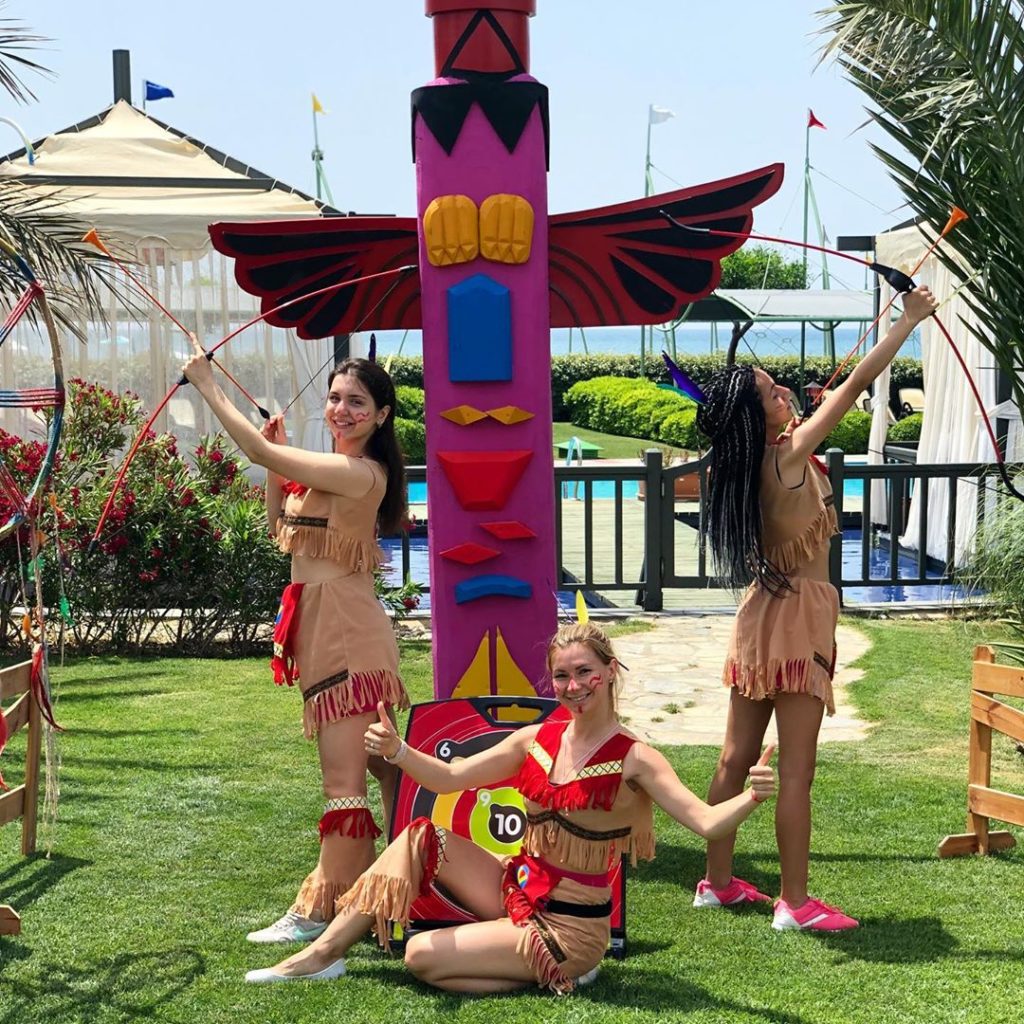 3- Amazing Holiday
Without a doubt, one of our favorite hotels!
Upon arrival, we were warmly welcomed by the staff, and they were extremely friendly, especially the guest relation manager Taha TANGUT was accommodating and pleasant!
Rooms were clean and tidy. Food was great, and the views were excellent 🙂
Can't wait to return!!!
Addy RS. | Holiday with Friends | Banbury, United Kingdom | Limak Lara Reviews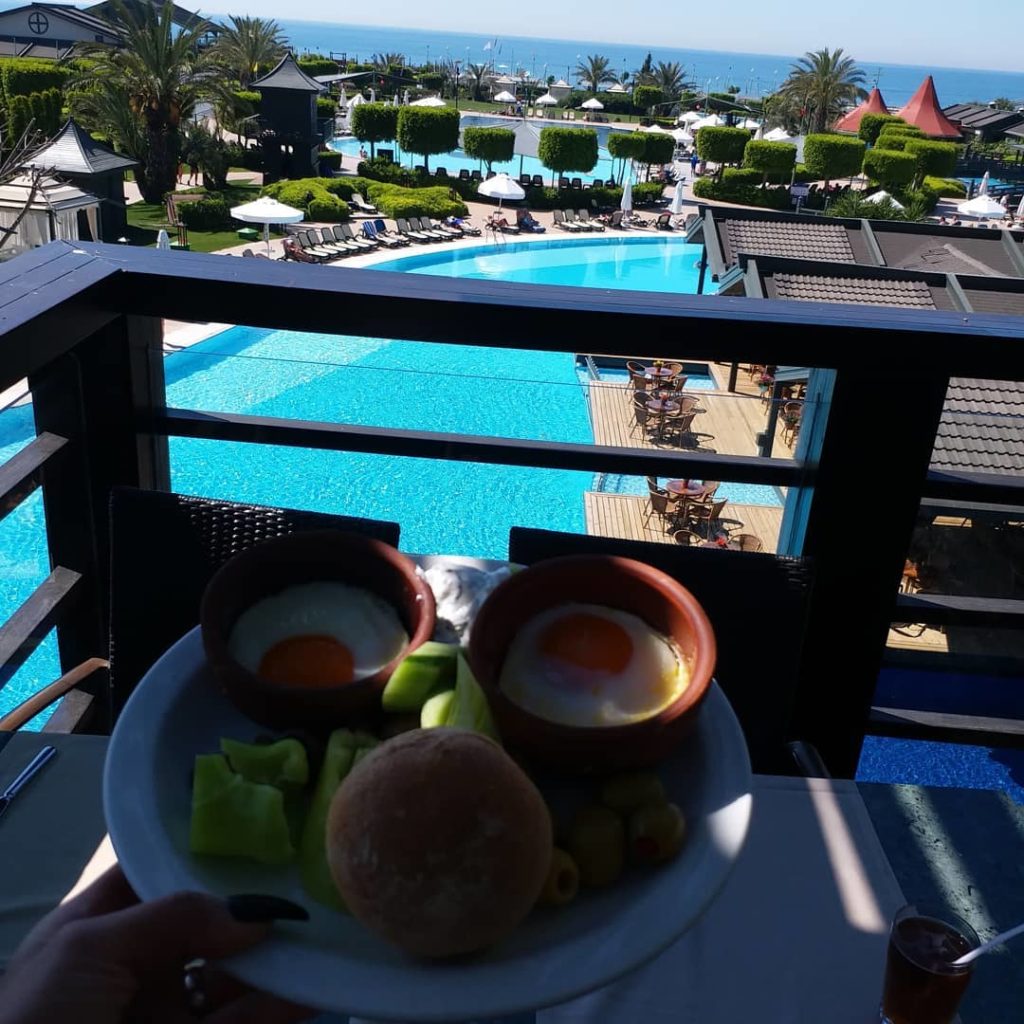 4- The Oscar goes to the Entertainment Team
Limak Lara Hotel's entertainment team are amicable welcoming, especially Merlin who makes the guests feel who is very entertaining.
The whole team is always socializing with the guests and encouraging them to get involved with the day time activities and evening entertainment.
Nikki N. | Family Holiday | London, United Kingdom | Limak Lara Reviews

5- I had a fantastic holiday. I would come again!
Had a great holiday here. It was our first time at this hotel. The waiters in the restaurant were really nice.
The man on the rollerskating would come around the pool ask you what you would like to drink.
We stayed in the family room where it was looked on to the main road and on the other side its own pool. The entertainment team was really amazing.
There is plenty of choice of food and drinks. The room was clean.
I would come back to this hotel.
Pauline B. | Holiday with Friends | Limak Lara Reviews

6- Wonderful time in a beautiful place
I do recommend Limak Lara.
Everything in cutting edge quality. But most of all, a wonderful place to spend time in thanks to great staff members: helpful and thoughtful.
Special thanks to Taha Tangut 🙂
Angela A. | Holiday with Friends | Limak Lara Reviews

7- Lovely Hotel for families with kids
Stayed for a weekend of May, originally booked a standard room for 2 adults and 2 kids, at the check-in we've been told our room has been upgraded to a family en suite which was a massive room with access to a swimming pool!!
The open buffet was great, every evening different countries buffet with lots of other Turkish dishes.
There are too many bars around the swimming pools, also inside the building. Swimming pools all around the hotel.
Rooms cleaned, and a minibar filled every day.
The entertainment team was fabulous, every day great shows, parties, well-done guys !!!
There is nothing wrong I can tell about Limak Lara Deluxe, I would definitely recommend to everyone.
Thank you for your lovely hospitality.
Elif | Family Holiday | Limak Lara Reviews

8- Just Awesome!!!
It was a lovely holiday. The hotel is excellent, clean, beds are comfortable, and the service is perfect.
There is so much space at the pool and at the beach. There is no boring because there are shows every night.
The kids club is fantastic!! Amiable staff.
Would come here every time again.
A special thank you to Tuncay, Semra, Kader, Tugce, Emine, Aysenur, Katja and to the restaurant Manager Ali Tümkaya.
Derya S. | Family Holiday | Viernheim, Germany | Limak Lara Reviews

9- Second visit, just as great if not better!
We have just returned from our second holiday to the Limak Lara and can only say it was just a good if not better than last year!
The hotel continues to be in excellent condition with ongoing maintenance being carried out, everything from paint touch-ups to planting more bedding plants and none of this disturbed our stay, if anything it was good to see.
Our room again was superb, huge with a sea view, one double bed and one single and then two sofas and a good size balcony.
Bathroom spotless and maid service daily was also outstanding. Free mini bar in the room, always a bonus!
The animation team again this year were absolutely fantastic, especially Samet, Onur, and Ali, they ALL work so hard and make you feel welcome right from the start. There is plenty of animation going on if you want it and the evening shows and entertainment were again very professional, especially the parties!

We used the Italian a La carte again, and as a returning guest, we were given a 50% discount, excellent value in our opinion.
We hired a cabana for my husbands birthday, and I ordered the birthday package (cake and champagne), which was superb, the hotel made our day very special.
The buffet restaurant was probably better this year than last, and again, we witnessed lots of inspections, which is very reassuring.
If you are looking for an all-inclusive, which is a good value for money you won't go wrong at the Limak. We've booked for next year already!!!
Jo B. | Family Holiday | Highworth, United Kingdom | Limak Lara Reviews

Limak Lara reviews are compiled from Limak Lara's TripAdvisor Page. Only minor changes applied to increase the readability of the reviews.